Seamus Ly
Programmer & Narrative Designer
---
Hey, I'm Seamus!
I'm a freelance game developer with 3 years of programming and design experience, especially in narrative-driven games.Currently, I'm the Generalist Developer working on Solace State: Emotional Cyberpunk Stories, tackling tasks in programming, design, and everything in-between.My other recent credits include Story Logic Programmer for Cabernet, and Programmer (Narrative) for ValiDate: Struggling Singles in Your Area.I have also completed, non-commercial projects as a narrative designer or technical developer, such as Wish You Were Here, a commissioned game by the Hand Eye Society for Super FESTival 2022.
---
---
Recent Projects
Projects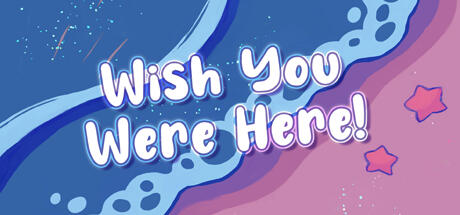 Cabernet
Story Logic Programmer
Coming 2024
Change is brewing, threatening the established ways of alluring supernatural aristocrats.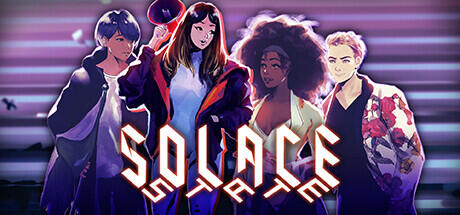 Solace State
Generalist Unity Developer
Released September 14, 2023
In a sci-fi surveillance society, youth hackers' acts of resistance shape friends and factions fighting for their livelihoods.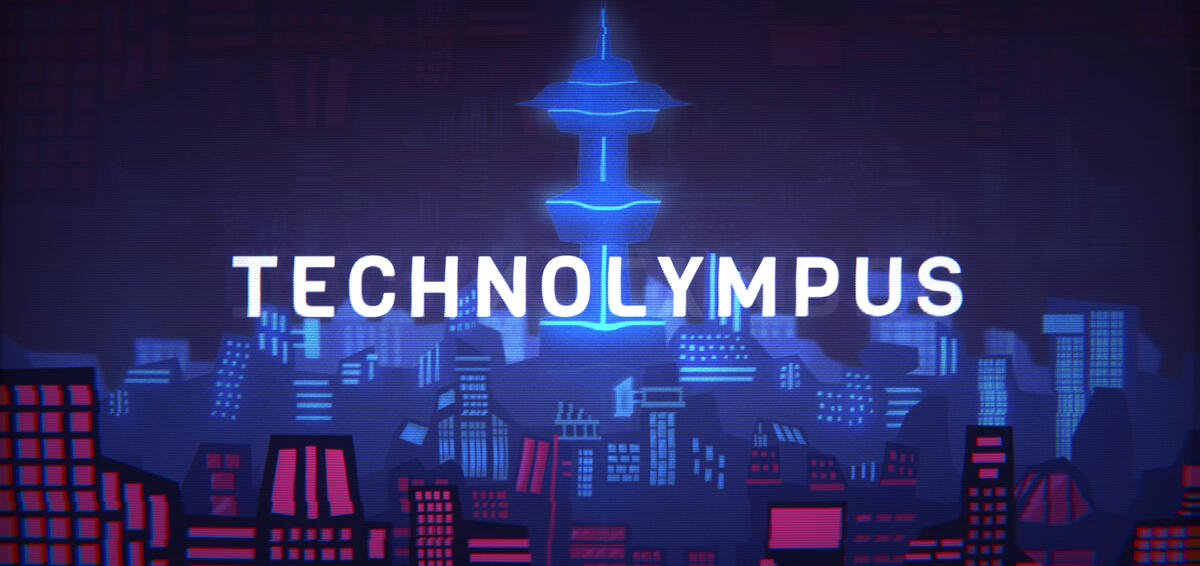 Wish You Were Here!
Generalist Unity Developer
Released October 15, 2022
A group of friends tries to keep in touch online after life circumstances force them physically apart.
---
ValiDate
Programmer (Narrative)
Released September 29, 2022
13 adults in Jercy City navigate new relationships and the harsh realities that come alongside them.
Cartomancy Anthology
Technical Designer
Released August 9, 2022
A collection of introspective and compact digital experiences presented in a virtual tarot deck.
TECHNOLYMPUS
Programmer
Released April 8, 2021
Three Olympian operatives are destined to cross paths in the wake of an emergent and highly coveted piece of technology.
About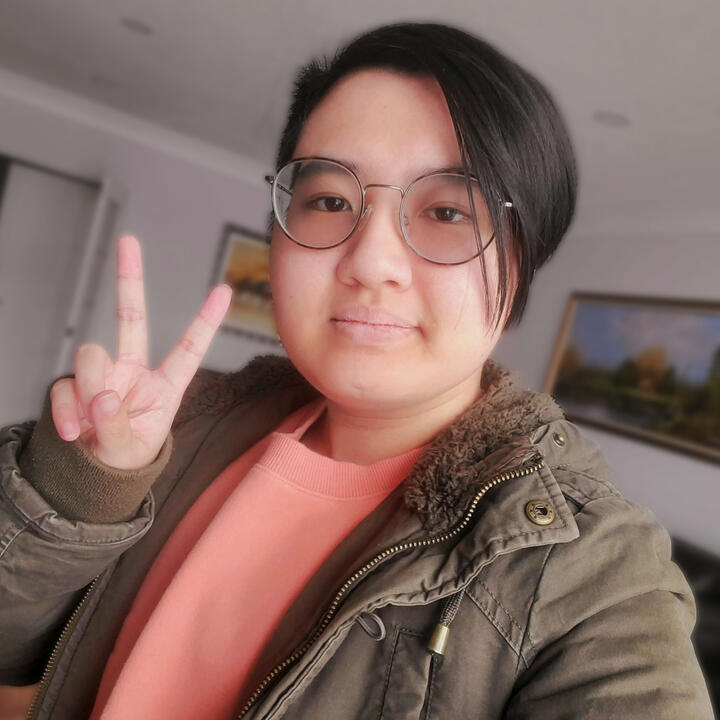 ---
Seamus (he/him) is a detail-oriented game developer with a BA in Game Design and a particular penchant for programming and implementing narrative in games. He has been working professionally in the industry for 3 years.In 2021, he provided technical implementation for the digital-only horror adventure The Darkest House by Monte Cook Games. Shortly after, he joined Vivid Foundry, where he has since been working on Solace State. Solace State released in Fall 2023.In 2022, he worked on the Cartomancy Anthology by Compact, the first volume of ValiDate: Struggling Singles in Your Area by Veritable Joy Studios, and on Cabernet by Party by Introverts.In his free time, Seamus can be found developing small, narrative-heavy games featuring queer themes and characters, or otherwise raving about Final Fantasy XIV, The Great Ace Attorney, and JRPGs. He hopes to bring his unique perspective as a gender-diverse and POC creator to the table, and he aims to create art that speaks to those who share his interest in dramatic and unabashedly gay stories.
---
Talks & Events
Queer Advocacy in Indie Game Design: A Solace State Retrospective
Solace State developers Tanya Kan and Seamus Ly reveal the design and narrative decisions to create a cohesive game world with 31 fully illustrated characters in a sci-fi city fractured by unrest. In our game, activism is a relay marathon of many people, not a sprint of a single hero. The talk emphasizes how multiple elements of the game, including our unique camera design, choices, and 2D characters embedded into 3D, builds on the specificity of bringing queer and marginalized voices to the forefront while retaining the specificities of their environment and their relationships.
Featured In Game Devs of Color Expo Selection 2023
(Solace State)
2023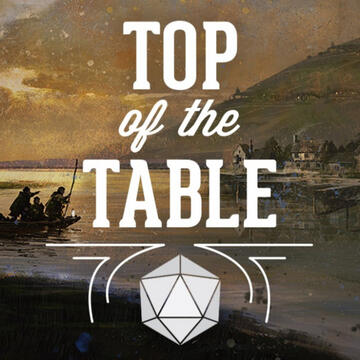 GameInformer's Top of the Table
The Best Tabletop RPGs Of 2022
2022 Hand Eye Society
Super FESTival Jammer
2022 Game Devs of Color Expo Selection 2022
(Solace State & ValiDate)
2022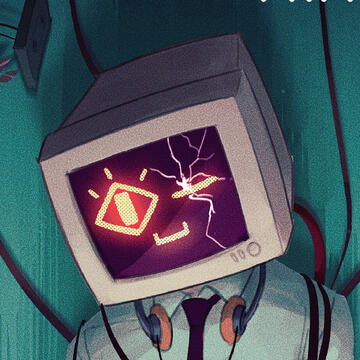 Hand Eye Society
Mixtape Vol. 2
2022
Rad Magpie
Rad Studio Incubator
2021
Games
---
Cabernet
Cabernet is a 2D narrative RPG set in 19th century Eastern Europe. Guide Liza, a young vampire struggling with her morality and the supernatural world she has been pulled into. Beware, the taste of Cabernet is not for the faint of heart – prepare to explore themes of social conflict, alcoholism, and corruption.
Contributions:
Programmed quests and story logic in Unity Engine using Visual Scripting and Scriptable Objects

Integrated narrative from screenplay-formatted script into Yarn Spinner, using C#
---
ValiDate: Struggling Singles in your Area
Anywhere can be the city of love if you're willing to try hard enough, and some of these folks from Jercy City are desperate. ValiDate presents a smorgasbord of relationships to bear witness to— but the dating scene is difficult even when you aren't marginalized in six different ways, so happiness continues to fly just out of reach for these unlucky lovers.
Contributions:
Technical script revisions for dialogue UI, character art implementation, and overall functionality

Quality assurance, testing, and bug fixes

Unity implementation using Naninovel engine
---
---
Cartomancy Anthology: Judgement
In a land after death, an amnesiac scarecrow has been given the unenviable job of becoming the Judge. Cultivating wayward souls who arrive at the Garden, they ultimately assess the goodness of the dead to determine whether those they guide deserve a second chance to atone or not.
Contributions:
Wrote dialogue for Fall special characters (Minh and Russell)

Technical design for narrative, UI, and programming systems

Maintained documentation, asset lists, and coordinated team
---
TECHNOLYMPUS
When the lights go down in the city of Dion, the hunt begins. While the city's factions race to acquire the coveted HYDR4 drive, three agents become fated to cross paths. Play as the Selenean Hunter, and join the CHARIOT Operative or the Oneirunner, as you gun for the glory of your organization!
Responsibilities:
Developed and maintained narrative design documentation

World-building and wrote journal entries featured in-game

Technical narrative design, UI design, and programming
---
The Darkest House
The Darkest House is an mega-adventure that takes you into a unique realm of horror. The house draws upon a character's memories and personal fears. It challenges their very notions of morality, family, friendship, love, and truth. The Darkest House hates you. The Darkest House wants you.
Responsibilities:
Revisions and editing validations for narrative content

Layout and organization of design documentation

Data entry and web-based programming for application
---
Spiritsong
Spiritsong is a 3D musical adventure platformer. As the conductor of a now lost orchestra, you have been brought back from the brink by your mysteriously revitalized pavilion. Traverse the world, solving platforming puzzles along the way as you search for your instruments and the spirits inhabiting them!
Responsibilities:
Technical narrative, UI design, and programming

Maintained narrative and technical design documentation

World-building and dialogue for featured instrument characters
Wish You Were Here!
---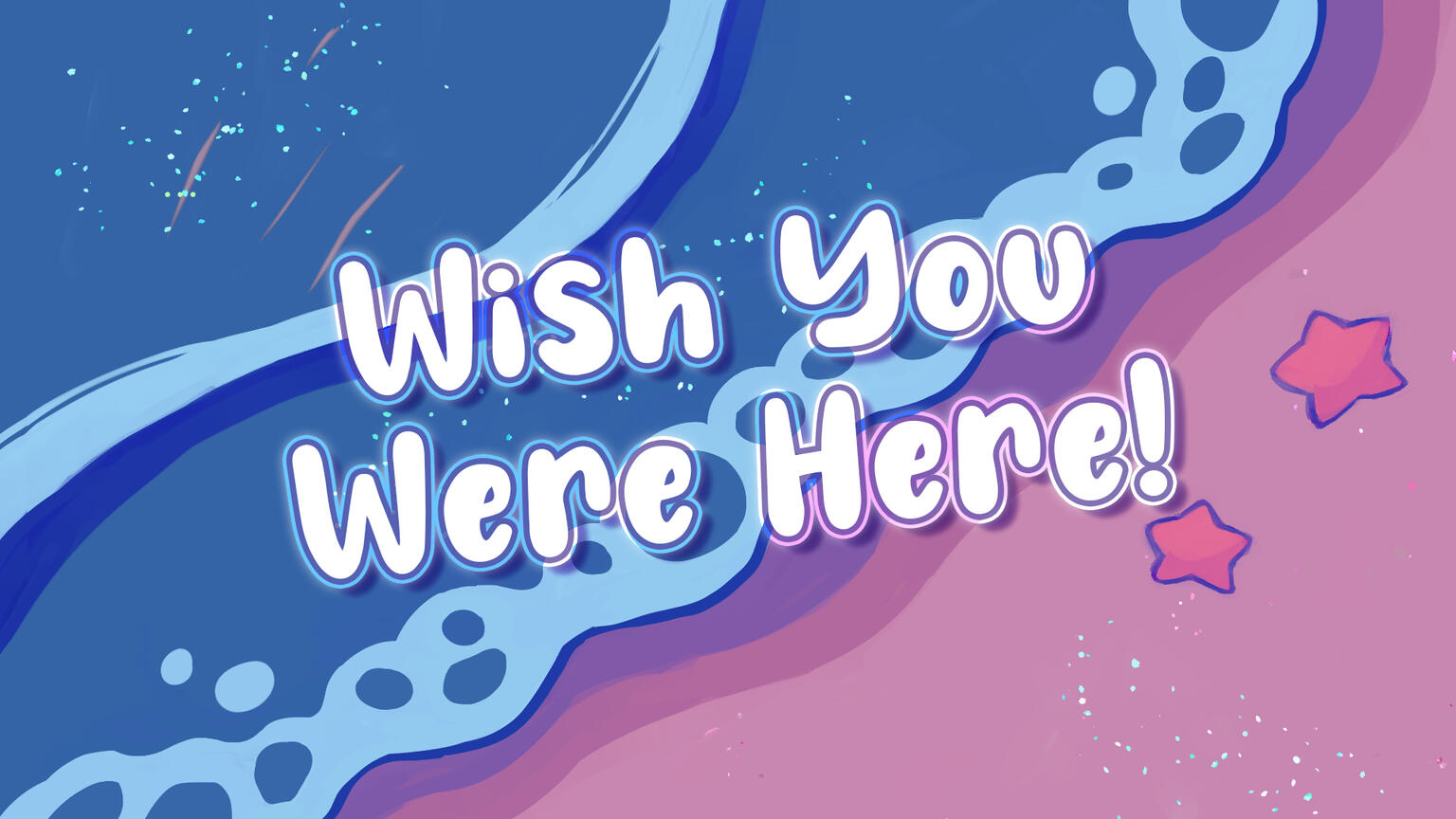 A group of friends find their friendships put to the test as life comes at them a bit too fast. Riley, who has recently moved, navigates relationships with their friends while making sure they don't push themself too far in the process. The gang promised to always be together... but now, things are changing.
Overview
Role: Generalist Unity Developer

Involvement: July 2022 – October 2022

Platforms: PC

Engine: Unity (C#)

Status: Released October 15, 2022
Contributions
Designed and programmed UI, gameplay, and systems in Unity Engine and C#

Created character customization system with over 90 options

Wrote and implemented 10 chapters of narrative using Yarn Spinner and a custom tagging system ---
Programming and Systems. As the designated programmer of our pair, I built the entire game in Unity including integration for all art assets, narrative, and systems.I created the character customization system with over 90+ options including clothing, hair, accessories, and even profile picture for the in-game chat client UI. Additional features include the ability to save the game after each session and a unique summary for each chapter depending on previous choices.
Technical Art and UI Design. I designed the chat client using Unity's native UI tools, and created art assets, animations, and shaders for the overall presentation.Using Unity's Shader Graph, I created visual effects that include a simple "wobbly" animation affecting speech bubbles, and with a similar effect overlaying all but the player character's portrait when choices become active.
Narrative Implementation. In collaboration with my partner, caiabresebun, I wrote 6 of the 10 total chapters available in the jam edition of this game.Using Yarn Spinner and Unity, I created an easy-to-understand format for calling functions that would do things such as change the character's expression, animate them, and change the chat client UI as the conversation progressed.
---
Solace State
---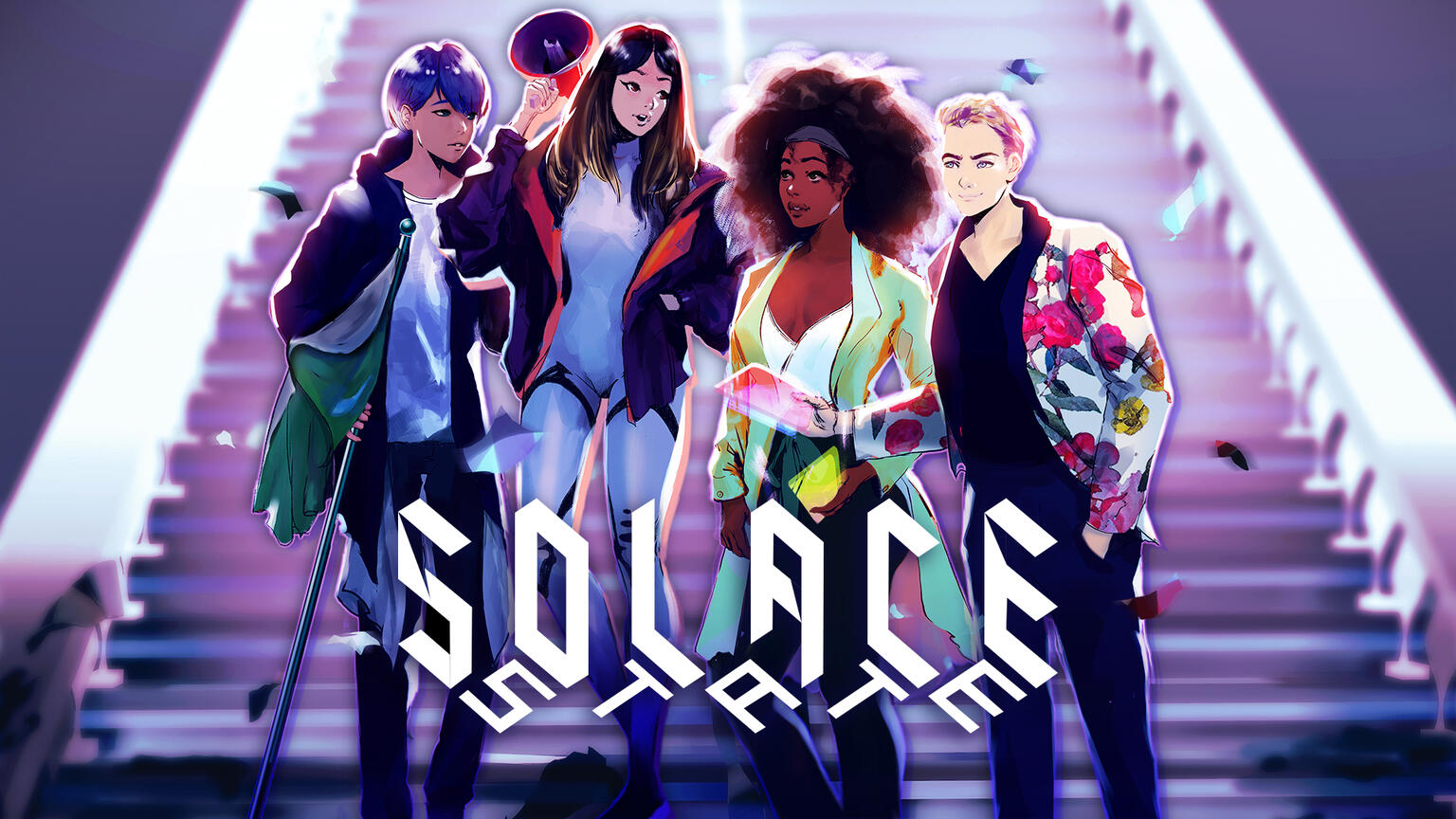 Solace State is a 3D cyberpunk visual novel about a young hacker, Chloe, who comes to her political awakening as she empowers her friends in a militarized biotech society. Your choices in conversations, the kindling of relationships, and amid escalating tensions lead to multiple endings.
Overview
Role: Generalist Unity Developer

Involvement: August 2021 – present

Platforms: Xbox, Steam

Engine: Unity (C#)

Status: Released September 14, 2023
Contributions
Concepted and programmed tools and systems for design and UI

Designed and implemented of accessibility features

Refactored core systems and improved performance in Unity Engine and C#
---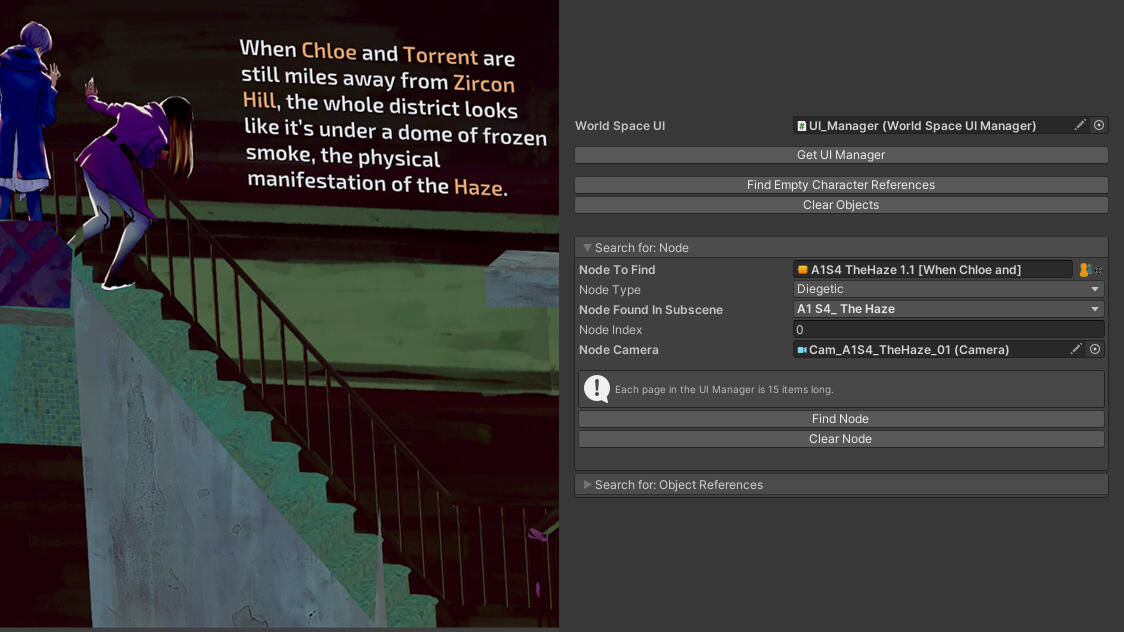 Programming and Tools. I designed a tool for narrative and level design integration that would allow you to search for lines of text and choose what object(s) to set to it. Additionally, I created the systems which allow for the triggering of audio and visual effects.When doing so, I kept ease of access in mind in order to make the process easier for designers on the team who may not have been as knowledgable about the Articy-to-Unity integration. As such, I maintained documentation for any and all programming I authored.I was also largely responsible for investigating, replicating, and fixing bugs reported on our bug-tracking Trello.
Level Design and VFX. I worked on the placement of characters, cameras, and diegetic text in roughly 75% of the total narrative scenes.This included working on animating environmental set pieces, creating shaders using the Amplify Shader Editor for certain characters' iconohacking abilities, and creating visual camera and post-processing effects to add an extra "punch" to situations.
Accessibility Features. I designed the font-swapping system, currently allowing for players to swap to OpenDyslexic 2.2 from Exo in the settings menu, as well as the ability to change the speed at which dialogue text prints, and to toggle certain visual effects such as film grain or chromatic aberration.As a large portion of the game features worldspace text fitted to the environment, the addition of the font-swapping feature required multiple passes of the level design in order to ensure the new font did not cause clipping issues or was otherwise illegible.
---
Wish You Were Here!: A Fresh Start
Conversational Dialogue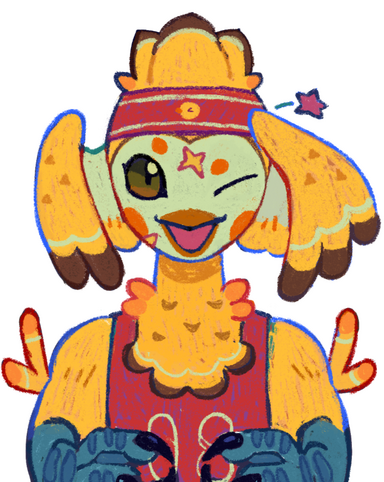 Chico (the jock!)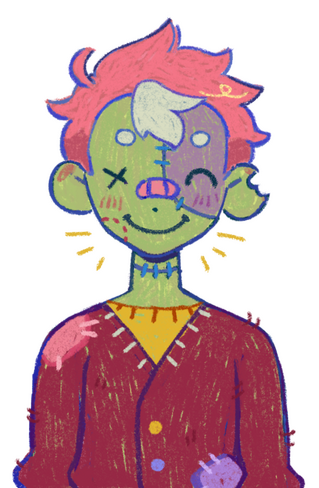 Riley (you!)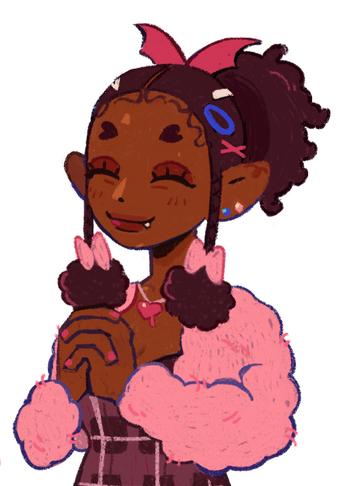 Abigail (the prep!)
Riley has recently moved away from their hometown, and is now trying to navigate keeping in touch with their best friends online. It's not the same though, and their moments to hang out in-person are now few and far between. Still, they try and find time to be with monsters like Chico and Abigail.When drama strikes the group chat though, Riley takes a moment to log off and reflect on everything that has been going on lately.
TECHNOLYMPUS: Codex & Character Profiles
World-building Sample & Character Profiles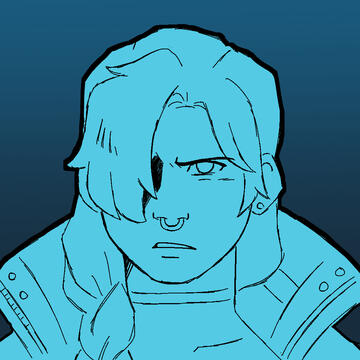 Gwon
Delphine Gwon is a mercenary, hired to retrieve the story's MacGuffin. She's rough around the edges and possesses combat prowess. Her main personality is determined by the player's choices.She records her thoughts on the various on-goings in the city in a "journal", which serves as the game's Codex and its entries.
---
---
Cartomancy Anthology: Judgement
Conversational Dialogue Sample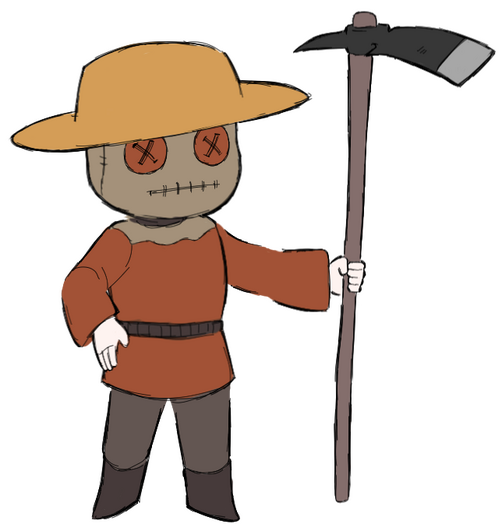 The Judge
The Judge is responsible for determining whether transient spirits arriving at the Garden deserve to stay. They're quirky and dependable, but can be cruel at the player's choice.Minh has lived a troubled life and has made his fair share of mistakes, but is otherwise a generally calm person.Russell tells a lot of dad jokes and comes off lighthearted, but he secretly carries the weight of the many regrets from his life.
Spiritsong: Violin
Tutorial Dialogue Sample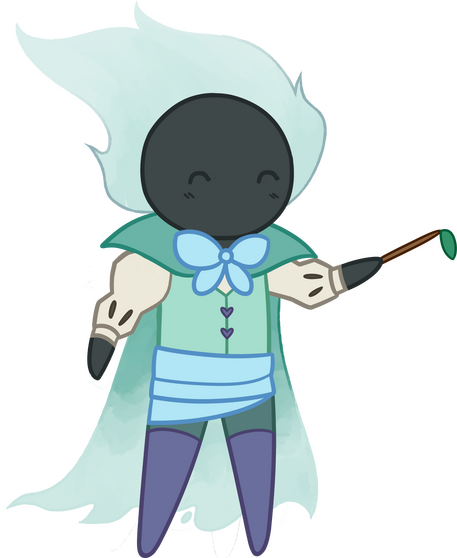 The Conductor
Tasked with finding their instrument spirit friends in the forest, the Conductor is a kind soul who loves adventure. They're a 'blank-slate' character for the player's benefit.Violin seems rough-and-tumble at first, but he cares deeply for his friends. He gets along with the Conductor despite initially disagreeing with their choice of company.
---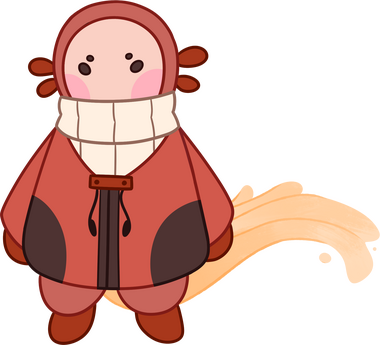 Violin
Time and Again: College of Anachronism
Dungeons & Dragons 5th Edition Bard Subclass
---

The Runeblood Blessing: Crime Spree
Dungeons & Dragons 5th Edition and Cypher System Adventure
---
Online Resume
Note: Unless you already have a copy of my unredacted resume, you must email me for my phone number.
---
---
Credits
This is a convenient list of upcoming and released projects I've been credited on, ordered from newest to oldest. Some of these projects may not be included on my resume or as part of my portfolio right away, so if you want to know exactly what I've worked on, this page is for you!You can find more details about what I did for most of these projects on the Games page of this site!Click on the Project for more details on what responsibilities I had in this role.Click on the Organization for information on the company I worked for/with.
---